After-sales service: Fermé-Lux supports you before, during and after the service
Our breakdown services are available 7 days a week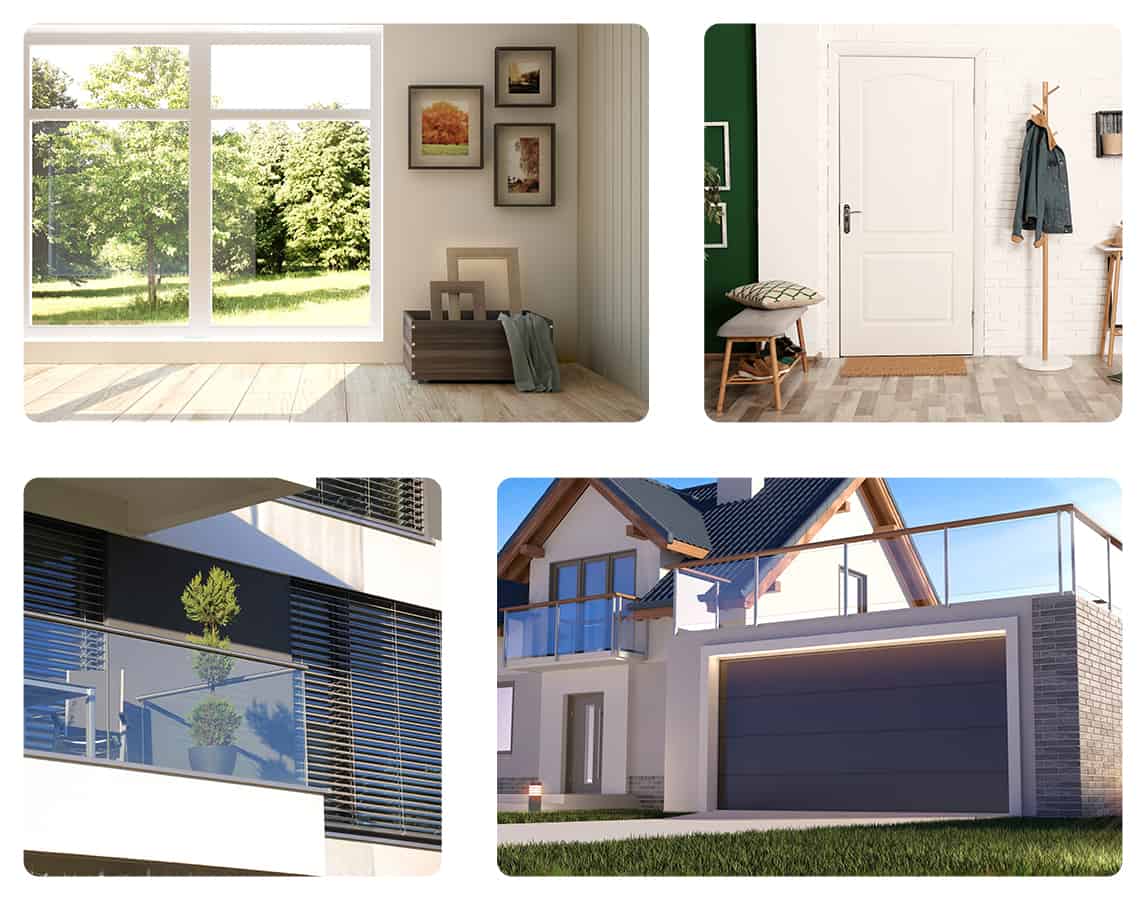 A quality 4×4 service
Fermé-Lux is involved in many services as part of its after-sales service
Service adapted to our customers
Clear and transparent offer
Perfect & well thought out design
7 days a week breakdown service
+352 691 545 407
After-sales service FERMÉ-LUX
In order to provide you with complete services, Fermé-Lux is committed to your side during all the stages of the project, and this commitment does not stop at the delivery of the work. Our carpenter's workshop provides you with the most professional and attentive after-sales service.
Fermé-Lux provides you with solutions for all your needs. In the event of a breakdown or malfunction, we intervene quickly to detect the origin of the malfunction and proceed to repair it with all due diligence.
Fermé-Lux does not only repair its own products, but also the products of other companies.
Replacement of broken glass
Due to a domestic accident or bad weather conditions, breakage can occur on your glass, endangering the safety of the occupants. Whether it is a single, double or triple glazing, Fermé-Lux will come to your home to replace the broken glass quickly.
Once the diagnosis has been made, Fermé-Lux can advise you on the type of new glass that will best suit your needs: security (burglar-proof), energy performance (thermal and acoustic insulation).
Manual and electric shutter repair
Is your manual roller shutter completely blocked? Or does it start to squeak with each opening or closing movement? Call on Fermé-Lux! We are specialists in the repair of manual and electric roller shutters.
If your roller shutter does not react to the controls because of a defective motorization, do not hesitate to contact us, we will come to your home to make a precise diagnosis and a faultless repair!
Many breakdowns can happen to your raffstore: breakage, weakened slats, defective motorization, defective BSO receiver and others.
Whatever the situation, Fermé-Lux will come to you for a reliable and professional repair service. After our intervention, your raffstore will regain its former functionality and you will continue to enjoy perfect shade in your interiors. Fermé-Lux offers you a free estimate and advice without obligation.
Repair, maintenance or adjustment of windows, patio doors or bay windows
The window is an essential element of the construction, if a breakdown occurs, the repair must not be delayed, otherwise energy losses will be inevitable affecting the thermal comfort of the occupants.
If the technical performance of your window, French window or bay window is not up to par, do not hesitate to contact Fermé-Lux, who will come to make an appropriate diagnosis and proceed to a repair or even a replacement.
Need a carpentry repair service?
Fermé-Lux is at your service! We intervene for repair services, maintenance, replacement and much more.
Repair, maintenance or adjustment of the front door
From a squeaky front door to one that is completely out of order, Fermé-Lux is able to find the perfect solution to every problem. An entrance door ensures the security and insulation of the property, and must therefore quickly regain its functional performance as quickly as possible.
The aesthetic aspect is never left out, and is just as important as the functional aspect. A front door that is starting to look old and outdated requires maintenance to remove all traces of the work of time.
Repair, maintenance or adjustment of fire doors
If your fire door is difficult to operate, it may just need some maintenance or adjustment. When we arrive, we will review the functional state of all the components of your fire door: panel(s), hinges, bolts, joints and others.
At Fermé-Lux, whatever the closing system of your fire door, we will help you recover all its functional performances. The fire door is part of the devices that limit the expansion of fire and facilitate the evacuation of the building in case of fire, so its functional performance must be regularly maintained.
Repair, maintenance or adjustment of sectional, overhead, industrial or roll-up garage doors
Call us if your garage door is damaged or if the performance of its motorization leaves something to be desired! Whether it's a sectional, overhead, industrial or roll-up garage door, we will be able to offer you customized assistance.
Fermé-Lux relies on a long-standing expertise in the repair, maintenance or reconfiguration of your garage door. After a diagnosis of the problem, we will inform you on the work to be done to recover the full performance of your garage door.
Repair, maintenance or adjustment of motorizations
Does your motorized garage door struggle to open? Is your window blocked? Or does your electric sun protection not work properly anymore? Contact Fermé-Lux and we will find and analyze the cause of the problem and repair your malfunctioning motorization.
Fermé-Lux is always at your side to ensure your well-being and safety, while allowing you to enjoy all the advantages of motorized openings and sun protection in your property.
Contact us for the repair of your sun protection, the repair of your door or others!
We are available 7 days a week and we come to your home as soon as possible!
A service adapted to our customers
A service adapted to our customers
An impeccable installation
An impeccable installation
A clear and transparent offer
A clear and transparent offer